According to the forecast of LightCounting, the global Ethernet transceiver revenue is expected to grow at a compound annual growth rate (CAGR) of more than 10% between 2021-2026, and the sales of 400G and 2 * 400G (800G) modules will be the main driving force to maintain the market growth. The sales revenue of 100GbE module is expected to remain stable, slightly higher than US $2 billion annually. By 2026, the global Ethernet transceiver revenue is expected to reach 6.8 billion US dollars, excluding Optics products co-packaged with switching ASICs, namely the so-called Co-Packaged Optics (CPO). In general, pluggable optical modules will continue to be the main solution for Ethernet connection in 2021-2026 or even longer. The optical module industry has a bright future, with medium and high speed as the main force, which also benefits the upstream and downstream of the industrial chain.
Recently, Xunstone visited Shenzhen Sankechuang Electronic Technology Co., Ltd. (hereinafter referred to as "Sankechuang") to learn about the development status and future plans of Sankechuang in the field of optical communication OEM from Mr. Chen Yuanhui, the general manager of the company.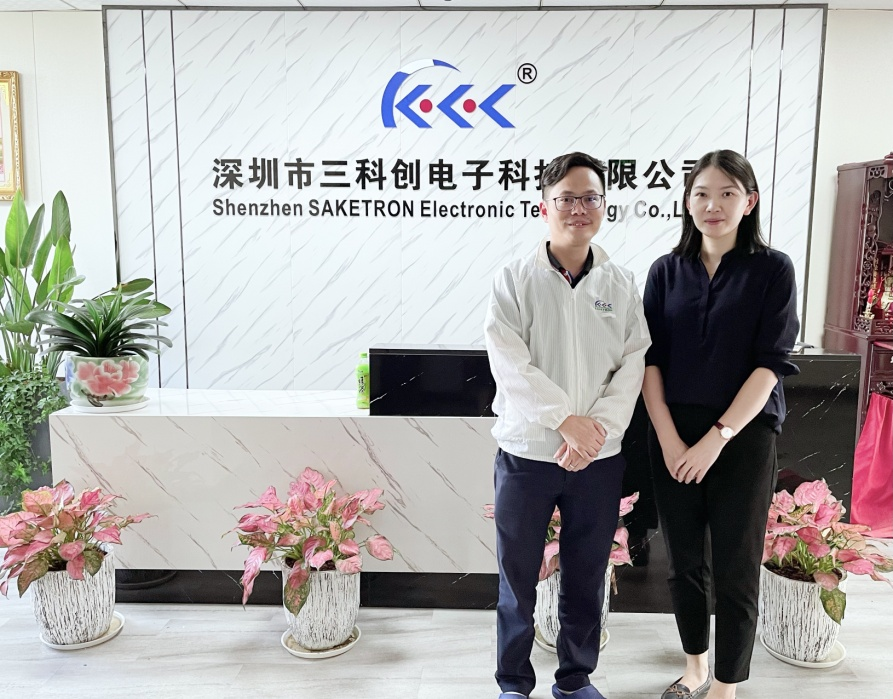 ?General Manager Chen (left) and Xunshi
Shenzhen Sankechuang is a professional EMS electronic manufacturing service provider. It has long been committed to the OEM service of optical communication PCBA, especially the OEM of 10G-100G various packaged optical modules. This group of customers accounts for nearly 60% of the company's OEM business, with a number of nearly 30. At the same time, it is also a first-class supplier of precision products such as switches and optical connectors!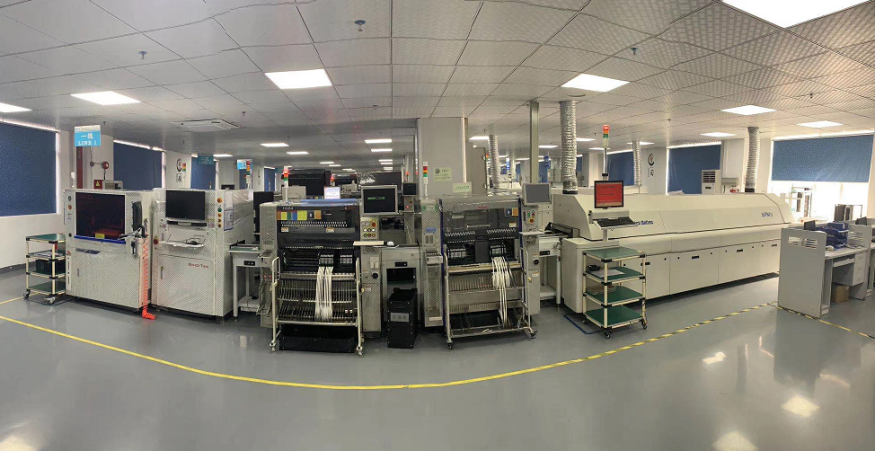 According to General Manager Chen, at this stage, Sankechuang has gradually shifted from medium-low speed module products to 100G-400G medium-high speed optical modules, and the process has developed to COB and 3D mounting process. The SMT production line has become ultra-high-speed and 1.5-2 million CPH!
It is understood that the current SMT industry is uneven. For example, the price of SMT machines ranges from tens of thousands of pieces to millions of standards, and the production line ranges from one or two lines to dozens of lines. The product range is extensive, and the process requirements vary greatly. For more than 10 years, Sanke Chuang has focused on OEM in the field of communication, especially in the direction of optical modules and TWS products. At present, there are 15 SMT chip lines with a capacity of 15 million points/day and 400 million points/month. It can mount 01005, 0201-LGA, BGA and QFN, SiP&POP processes, and wafer level mounting capabilities. OEM products also package 1.25G-100G and other speed products from SFP, XENPAK, XFP, SFP+, QSFP+, QSFP28, etc., and the first generation to the fourth generation PON will be upgraded with the market demand, It is gradually developing towards 100G-400G/QSFP-DD/OSFP and COB, COC, CPO and other 2-3D hybrid mounting processes.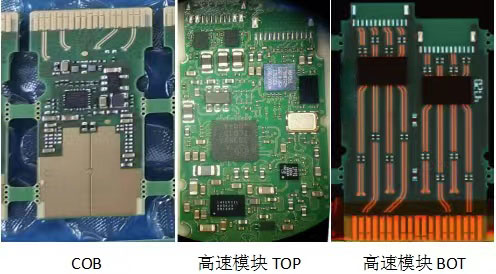 High-speed electrical chip packaging is more diversified and micro-dimensional, which is a serious challenge to equipment and technology. 01005chip will also be normalized in the field of modules. In order to ensure high yield and high reliability, Sankechuang has continuously invested about 15 million yuan in the upgrading of hardware and the introduction of MES systems in the past three years, introduced excellent talent teams in the industry, constantly explored new processes, new standards, and challenged new products. Prepare for the next generation of silicon light technology and 3D mixed mounting!
Add the agent sales business of YAMAHA brand full-series brand mounting equipment
Recently, Sankechuang officially incorporated the agent sales of YAMAHA brand (including die bond&wire bonding, SMT three parts) into the business scope of its subsidiary (Yaben Bank) for independent operation. Previously, the company has been engaged in YAMAHA brand mounting equipment technology for 18 years, and most of the customer groups it serves are mainly distributed in the Pearl River Delta, mainly including Midea, Jingxin, Heda Zhongyuantong and Xinfeitong.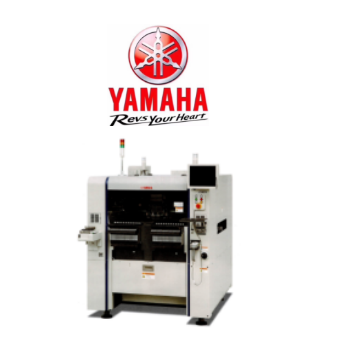 In 2021, the new company's business was authorized to sell the new SMT machine (as shown above), SHINKAWA brand line welding machine and DieBond machine (as shown below)! At present, the mainstream models are YAMAHA YS/YSM20R, YSM10, and shinKAWA SPA1000, UTC5000 series.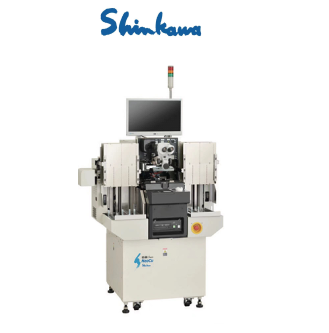 In order to deal with the problems of long delivery time and high price of imported equipment, Sankechuang also has a large number of second-hand smt&diebond equipment that can be installed immediately and applied to different communication products, such as PCB&ceramic substrate mounting, laser internal components 01005-die&lens mounting; 8-12-inch wafer tape mapping map selection paste; Lens filter, isolator and COC&COG adhesive sticking process have stable accuracy and good cost performance.
Mr. Chen said that after Sanke took the lead, it obtained the ISO9001 2015 quality management system, ISO14001 2015 environmental management system, IATF16949 automotive electronic certification system, and also introduced advanced manufacturing management information systems such as error-proofing management, MES tracking system, and Golden Disc K3. The company will take root in SMT OEM and substitute materials for a long time, and give full play to its complementary advantages in professional fields, hoping to contribute to China's high-end electronic manufacturing industry!